Bernadette Connolly BSc (Hons) Ost Med

​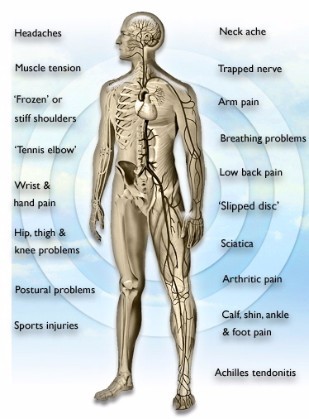 What is osteopathy?​
Osteopathy is a form of drug-free manual medicine which focuses on total body health by treating imbalances in the body's musculoskeletal framework.
Using the osteopathic principles, osteopaths work to rebalance tensions, improve the body's natural healing mechanisms as well as overall stability, mobilty and pain management.

What does osteopathy treat?
Osteopaths treat a lot more than people realise!
Symptoms associated with chronic conditions, asthma, arthritis, whiplash, stress, pregnancy, sciatica, repetitive strain injuries and postural problems are just handful of the presentations which can benefit from treatment.
How does osteopathy differ from other manual therapies?
Osteopathy is an holisitic practice which considers the involvement of all the body's systems and tissues when diagnosing and treating.  This differs from chiropractic as the focus is generally on the patient's spine. Osteopaths tend to use a hands on approach for diagnosis in comparison to physiotherapists. 
For more information on what to expect please visit the
appointments
page.
Bernadette Connolly (BSc Ost Med) London Osteopath

GOsC reg: 9303
IO membership: 106171